James Cole Fulton: James R. Cole Killed In Fulton Semi-Truck Accident By State Route 481 and County Route 57 (Van Buren Street)
FULTON, NEW YORK (January 4, 2020) – A 49-year-old man identified as James Cole has tragically died after being hit by a tractor-trailer truck near the intersection of State Route 481 and County Route 57 (Van Buren Street).
New York State Police officials are saying that the accident occurred around 8:10 p.m. on Friday night. For reasons that remain under investigation James Cole was hit by the tractor trailer as he was crossing the intersection.
Paramedics were called to the scene of the truck accident in order to help the victim. James Cole was transported to the Upstate University Hospital in order to receive treatment but later died due to his injuries.
The driver of the semi-truck left the scene but was later tracked down by police. Police administered a field sobriety test to the truck driver which he passed.
There have been no tickets issued at this time. An investigation into the Fulton truck accident remains ongoing.
Liability In Fulton Semi-Truck Accidents
Truck drivers must exercise due care to avoid hitting pedestrians. According to NYS Vehicle and Traffic Law (VTL), §1146, "every driver of a vehicle shall exercise due care to avoid colliding with any bicyclist, pedestrian, or domestic animal upon any roadway and shall give warning by sounding the horn when necessary." Failing to exercise sufficient care and causing an accident may result in "a fine of not more than five hundred dollars or by imprisonment for not more than fifteen days or by both such fine and imprisonment." Drivers must check their blind spots and proceed with caution before entering an intersection.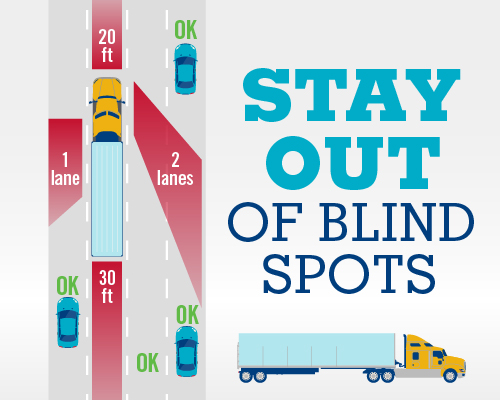 There are a number of factors commonly associated with commercial truck accidents. For example, fatigue plays a major role in many fatal crashes. Truck drivers are legally allowed to work up to 14 hours in a single day and they can get tired like anyone else. A lack of proper sleep can be just as detrimental to a person's driving ability as alcohol. According to the National Center for Biotechnology Information, "After 17-19 hours without sleep, corresponding to 2230 and 0100, performance on some tests was equivalent or worse than that at a BAC of 0.05%. Response speeds were up to 50% slower for some tests and accuracy measures were significantly poorer than at this level of alcohol. After longer periods without sleep, performance reached levels equivalent to the maximum alcohol dose given to subjects (BAC of 0.1%)." Other common factors behind truck accidents may include:
Speeding
Prescription drug use
Poor road design
Inclement weather
Driver distraction
The family of any victim that died in a truck accident may have legal recourse through a wrongful death claim. Damages in a civil claim can help cover lost wages, medical bills and pain and suffering. Potential beneficiaries in a civil claim may include a victim's spouse, children, siblings or parents. There are, however, statute of limitations associated with civil claims, so it is important to act quickly. A truck accident attorney can examine all of the facts of your case free of cost and let you know what your legal options are.
Investigating A Fulton Tractor Trailer Truck Accident
We at Pulvers, Pulvers & Thompson extend our deepest condolences to the family of James Cole as they are going through such a difficult time. Any person that may have seen what happened should reach out to the Fulton police department as they continue their investigation. These types of accidents can typically be prevented when drivers slow down and are more aware of their surroundings. There needs to be some accountability for what happened for the sake of the victim's family.